Ultimate laser heads for your 3D printer / CNC / engraving machine.
A reliable and endurable laser module for engraving and cutting. Improve your 3D printer or CNC machine or existing frame with powerful diode / DPSS / Fiber laser attachments
Cut up to 10 mm (2/5") of wood, plywood, laserply, color acrylic, fabric, leather.
Cuts up to 0.5 mm metal with DPSS/Fiber laser source
Engrave on leather, glass, acrylic, stone, metals, plastics (PLA, ABS).
Lifetime warranty. DHL express worldwide delivery.
Endurance laser modules for your engraving machines (Ortur, Atomstack, Neje, Eleksmaker, SainSmart). Upgrade your 3D printer or CNC frame with real power output laser module!
Endurance Lasers LLC
Endurance lasers LLC is a US-based company (Fl) that makes diode laser heads for 3D printers / CNC machines and XY plotters.

We deliver high-end (non-mass market) products with exclusive support!

Our lasers work 10000 hours! 50-100 times longer than most Chinese analogs.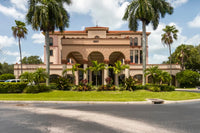 Our US office
Endurance Lasers LLC
4851 Tamiami Trail North
Suite 200
34103 Naples
Florida, United States of America

5 Reasons to shop with Endurance Lasers!
Premium Express DHL worldwide free shipment (DDP delivery).
- No extra payments while importing.
- Easy return and refund process.
- Flexible ways of payment. Let us know if you need any alternative.
- Super friendly and supportive Facebook community.
The best value for money! Upgrade your existing 3D printer, CNC, Co2 laser or universal laser engraver frame
Add useful laser accessories into your order
Now you can do something like this and even better
Laser engraving on plastic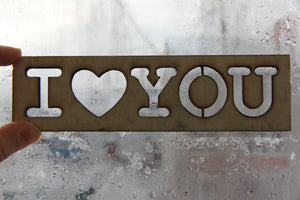 Plywood laser cutting
Engraving on acrylic
Laser modules for professionals
Still, thinking?! Well, here are some notes.
1. Endurance Lasers LLC is a US-based company (Fl). We pay US taxes.
2. Ultimate and prompt tech support (live chat available 24/7).
3. Rated and continuous high laser power output.
4. Lifetime warranty.
5. Growing and dedicated Facebook community (4700+ members).
6. Worldwide ultra-fast DHL delivery.
7. Detailed guide books and wiring and hooking tutorials.
8. Research and donation programs with universities all over the world.
9. Free software programs and plugins.
10. And… more than 5,400 happy customers already use Endurance lasers.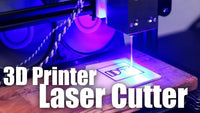 Engrave on metalic surface
Engrave & marking polished and anodized aluminum, steel, stainless steel, brass, copper!
Marking accuracy - 0.1 mm (25 x 29 uM).
Testimonials
After 2 weeks of using this 10W laser module, i would give 5 stars to endurance laser for producing such a magnificent product. their commitment is very satisfying. Well done George!!!

Muhamad Ramizal
After building my first personal laser engraver almost a year and a half ago, Endurance Lasers contacted me about a 10 watt upgrade. I couldn't refuse. Going from a cheap Chinese "2.5 Watt" laser to this true 10 Watt beast that can run continuously was incredible. This laser is so powerful and can do so much more. Check out my video to learn more about Endurance Lasers 10 Watt laser and how I installed it into my machine at BOS Studios.

https://youtu.be/_6wY_eanebM

Logan Davis
Laser came in mail extremely fast and in great condition. Was very easy to setup and looks professional! Definitely happy with my purchase and this product!

Matt
my 10w lazer is fantastic still in the testing stage will cut through 3mm ply 3 passes at 20/255 and 5 passes 200/255 with home made air assist well worth the money well done endurance

chris
I'd like to say, that the endurance support is great. We ran into some technical problems and George helped us. He mailed us up to seven times a day according to provide a result of the problem. So we'd like to thank George for the time he invested in us.

Sven Batista Steinbach
Very pleased with my Endurance 8.5 watt laser purchase…George was very helpful all the way through the process by providing answers, suggestions, and professional help in general…After mounting and setting up the laser, it performs exactly as advertised I'm looking forward to more experimenting with engraving and cutting…thank you George and Endurance Lasers for your product and support.

Phil
I was informed about Endurance Lasers by another company, T2Laser which produces laser software. I had a great experience with T2Laser so I thought if they were recommending Endurance Lasers, then it would be worthwhile. I had looked at other lasers over the years, but the most powerful were 3.8 W. I wanted something more powerful. As soon as I contacted George at Endurance, he was very informative and helpful. I really focus on customer service with companies when I buy something, so I wanted to see how he responded to questions. He responded quickly and very thoroughly. I liked that he gave me a personal response each time tailored to my needs. I purchased the 10W laser and as I went through the setup, 

Mike Poling
I had 2 lasers before from China. One was 150mW and the other 15W.
Both had no long lifetime and the 15W was lower powered than the 10W+ which I have now from Endurance-Laser. This laser from Endurance is so powerful that I have to run it very fast for a "non cutting" job - or even throttle down the power over the software. It engraved a anodized aluminium plate 400% faster than the 15W laser from China - and the result was even better. The support is very good and I can say to everyone : " Buy it and you will never be disappointed"

Markus Gessner
First of all, I'd like to start by saying thank you to George from Endurance Lasers, he has been an absolutely massive help and answered any questions I had. Best of all he replies quickly, within minutes usually! Which is insane, I have never had such amazing customer service before.

As for the laser, it is very well built and you can see the work and research that goes into making it. It's easy to set up and very good at engraving wood materials, dark-colored acrylic and cutting black acrylic.

Alexis
Do you need a prompt answer?
Talk to George Fomitchev online in any messenger
Facebook messenger: @george.fomitchev
SMS: +1.239.676.6473
Google Hangouts: gfomitchev@gmail.com
Telegram: @georgefomitchev
Skype: george.fomitchev
E-mail: info@EnduranceLasers.com
US Phone number: +1(239) 239.302.0053