Endurance presents 20 watt double laser beam system for efficient laser engraving.
An effective tool for laser etching / engraving / marking.
20 watt (20000 mw) double laser beam system allows combining 2 beams together under a small angle. By combining two-beam together - it increases power density on a spot and allows quick and efficient laser engraving / etching / marking on all surfaces without engraving paste (except brass and copper). For brass and copper, you would need engraving paste such as Cermark or Dry Lube Moly.
Laser metal etching (engraving) with an Endurance 20 watt (20000 mw) blue diode laser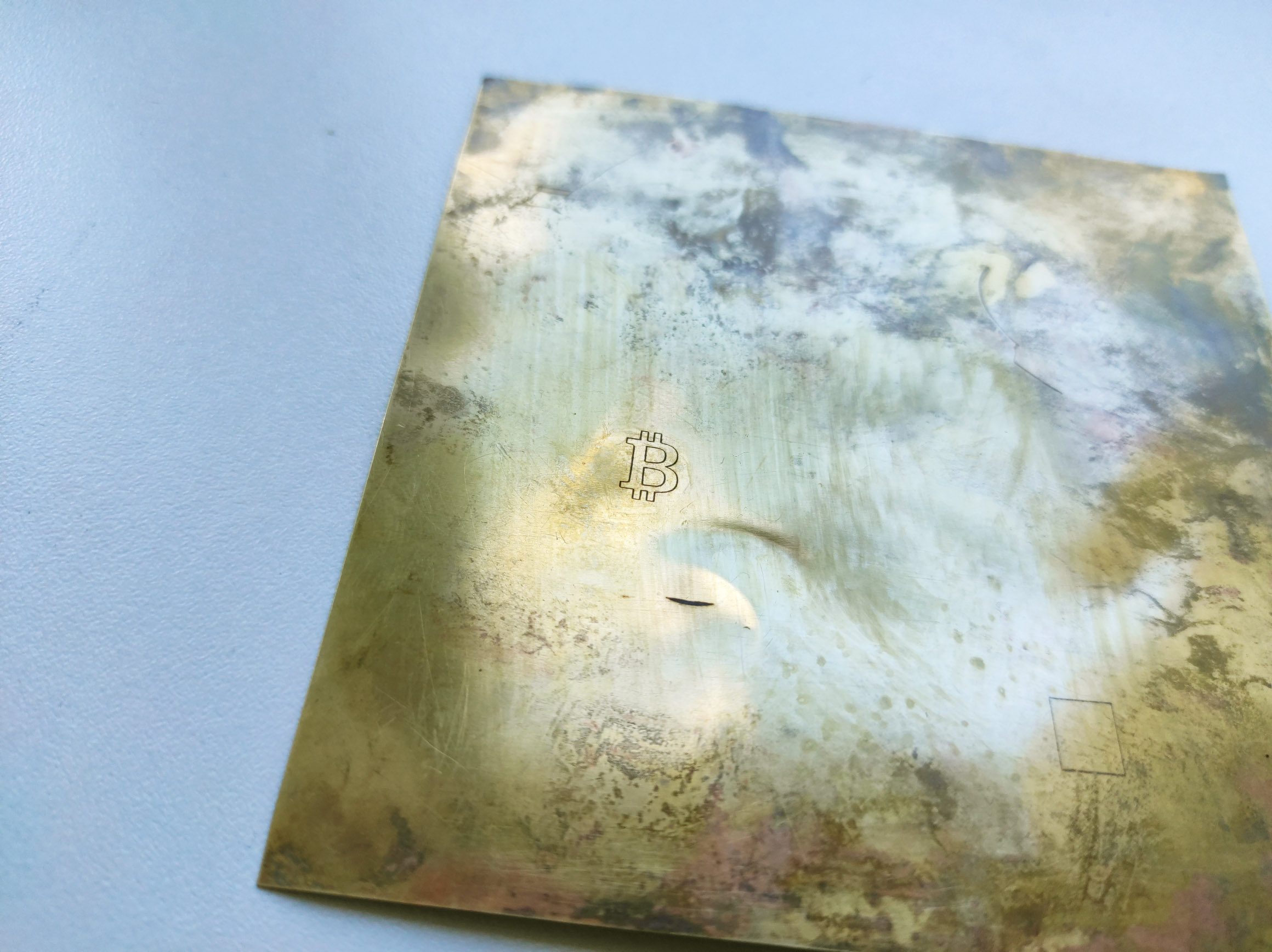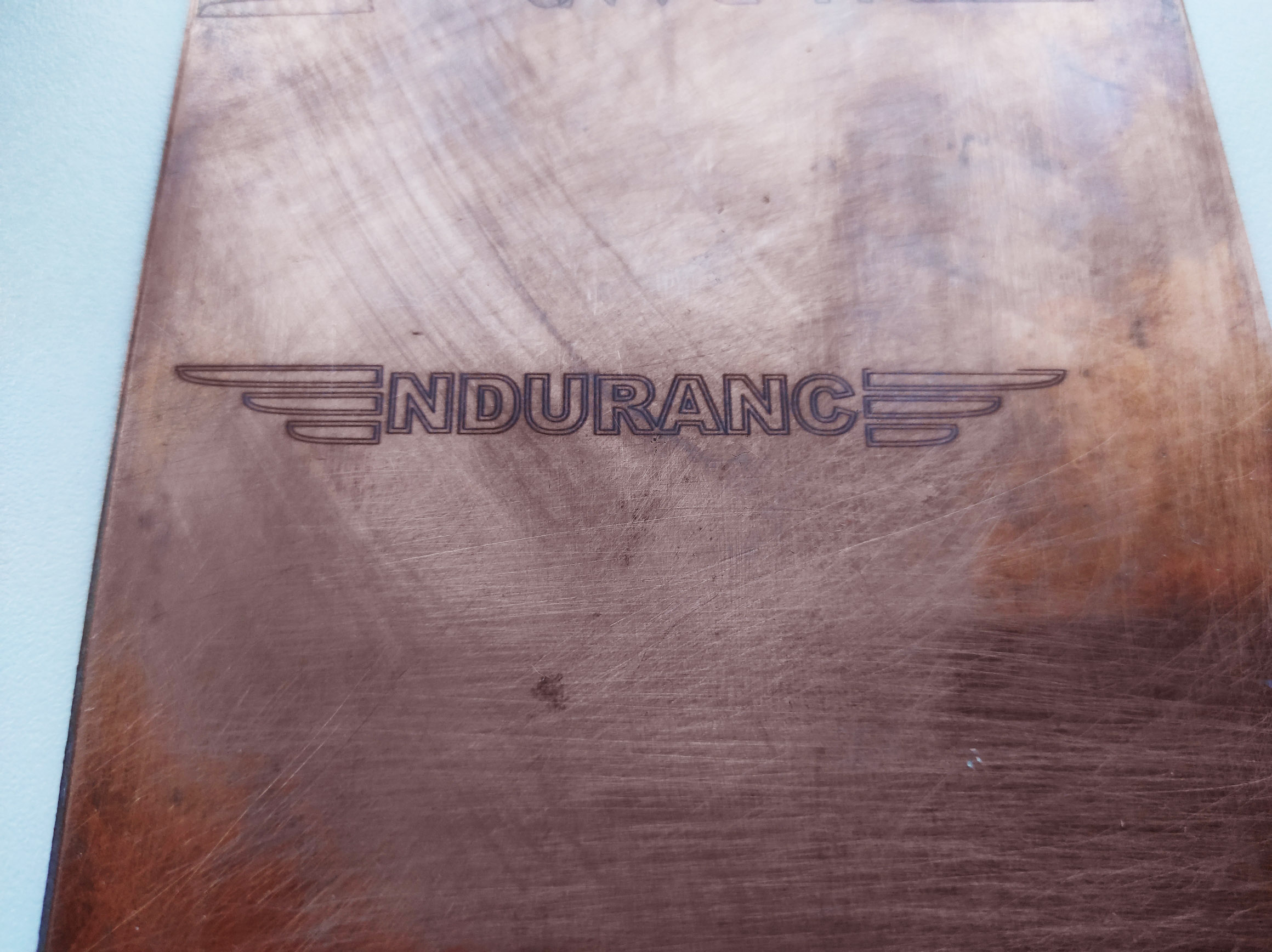 Get everything you need in the package
1. 2 x 10 watt laser modules 445 nm.
2. 2x  small laser boxes (laser drivers)
3. Laser protective
goggles.
4. Wiring laser connectors.
5. 2x power supplies 12V 5-6A (AC DC) PSU.
6. 2x bigger focusing rings.
7. Protective gloves.
8. Aluminum focusing plate.
Ultimate tech support for all Endurance customers!
Live demo of 20 watt (20000 mw) double beam Endurance laser - 445 nm wavelength (blue)
Key features about 20 watt (20000 mw) diode double beam laser
The first and unique double-beam laser for 3D printer / CNC machine.
Up to 20000 mW real optical laser power.
Fast and easy engraving on metallic surfaces, stone, and ceramics.
About the 20 watt blue diode Endurance laser attachment
Endurance presents 20 watt double-beam diode solid-state laser attachment for 3D printers and CNC machines.
The uniqueness of the product is that we combine two beams in one spot doubling the laser power.
20 watt laser attachment contains out of 2 x 10 watt modules installed on a one aluminum flexible plate.
By combing 2 beams in one you get higher power & temperature in a spot that enables faster cutting, engraving and enables engraving on metallic surfaces without additional chemicals.
An Endurance 20 watt semiconductor laser add-on device is one of the most powerful units on the market with 445 nm wavelength while having relatively small sizes which enables easy installing on almost any 3D printer and CNC router.
2 x 10 watt lasers are aimed in one spot by adjusting laser direction over X & Z axes using M6 and M4 screws on the aluminum plate which holds both lasers very tightly.

Tech data specs of an Endurance 20-watt (20000 mw) laser attachment / head / module / upgrade kit
Laser Type: Nichia diode.
Laser Impulse Optical Power Output: 2x (10000mW ± 15%) = 20000 mW ± 10%.
Laser CW Optical Power Output: 2x (7000mW ± 15%) = 14000 mW ± 10%.
Focal Length: 6-8 cm (fixed) for 3 element lens.
Laser Wavelength: 445 nm.
Lens Type: 3 elements long focal lens.
Operation Time: Tested 48-72 hours continuously.
Voltage: 9-12 VDC.
Total Current Consumption:~10-12 Amps.
Cooling: Active airflow.
Mount: Compatible and universal.
Minimum Laser Pixel (spot) Size: ~0.15 mm (150 uM).
Power adjustment: Endurance Mo1 PCB.
Laser Driver: External inside the laser box x2.
Lifetime: 10 000 hours.
Maintenance: keep the laser lens clean.
Abilities of 20 watt laser module / head / attachment
The Endurance 20 watt laser module is the best solution when it comes to a very fast engraving similar to Co2 laser machine.
20 watt laser engraves on stainless steel and soft metals like ABS, PLA, acrylic, plexiglass, etc.
ENDURANCE PROVIDES THE BEST TECH SUPPORT FOR OUR CUSTOMERS.
2. Full and detailed guidance on how to prepare a G-code for laser cutting / laser engraving (
video playlist
).
4. 24x7 Livechat
 All you need to know about Endurance laser
Etching on metallic surfaces with 20 watt double laser module
 
Enjoy easy and comfortable engravings on metallic surfaces like stainless steel, anodized aluminum, brass, and copper
In the parcel
We ship everything you need to get started. It will take 5-15 minutes to mount and wire the laser to your 3D printer or CNC machine.
Plug and play
All Endurance lasers are plug and play. Just mount the laser to the spindle or extruder without removing them. Connect wires to the fan / spindle / laser pin on your board.
Generate a g-code and run the laser from your computer or SD card.
Certification
The Endurance lasers are sold "AS IS" and in this case they there is no need for mandatory certification.
Tests and proof of work
All Endurance lasers are assembled and tested manually which reduces the risk of failure. Every single laser is been tested before shipment on a special stand.
Taxes and duties
All prices include all sales taxes and do not include import duties.
Support & help desk (pinouts inquiry)
Get an instantaneous help over any messenger indicated in the top (under phone numbers).
Laser Safety and security
Your safety and security is our top priority. All Endurance lasers are shipped with protective goggles. Operating lasers wearing protective goggles is secure and harmless.
However, if you want additional protection you may add an acrylic plate or window to your 3D printer or CNC router. It should be made out of black, green or red acrylic. It will not let the laser light go out and will make laser working more comfortable.
All Endurance lasers are class 4 lasers.
Laser cutting / engraving parameters using 20 watt (20000 mw) diode blue laser attachment / head / add-on / upgrade kit.
20 watt
Laser cutting
Laser engraving
Material
Speed
Amount of repeats
Speed
Amount of repeats
Wood / Plywood 2 mm
100-150
1
200-500
1
Wood / Plywood 3 mm
100-150
1-2 times
200-500
1
Wood / Plywood 4 mm
100-150
2-3 times
200-500
1
Wood / Plywood 5 mm
100-150
3-5 times
200-500
1
 
 
 
 
 
Dark acrylic 2 mm
150-350
1
200-500
1
Dark acrylic 3 mm
150-350
1
200-500
1
Dark acrylic 5 mm
150-350
1
200-500
1
Dark acrylic 8 mm
150-350
1-2 times
200-500
1
 
 
 
 
 
Stone
-
-
50-250
1
Glass
-
-
50-250
1
Stainless steel
-
-
50-100
1
Copper
-
-

50-100

1
Brass
-
-

50-100

1
Anodized / painted aluminum
-
-

50-250

1
Polished aluminum
-
-

50-100

1