An Endurance DPSS (1064 nm infrared) Laser Module For Metal Marking / Engraving & Metal Cutting!
(impulse, Nd:YAG) 1064 nm (NIR) laser attachment.

Adding additional letter on Apple Macbook using Endurance 10 watt DPSSL


An industrial laser marking with 10 watt DPSSL
Laser engraving on aluminum

Logo laser marking
Microengraving on metals (aluminum) - tiny marking
Jewelry laser engraving / marking - silver ring.
Color silver engraving
The Endurance 10 watt DPSS is installed on a CNC frame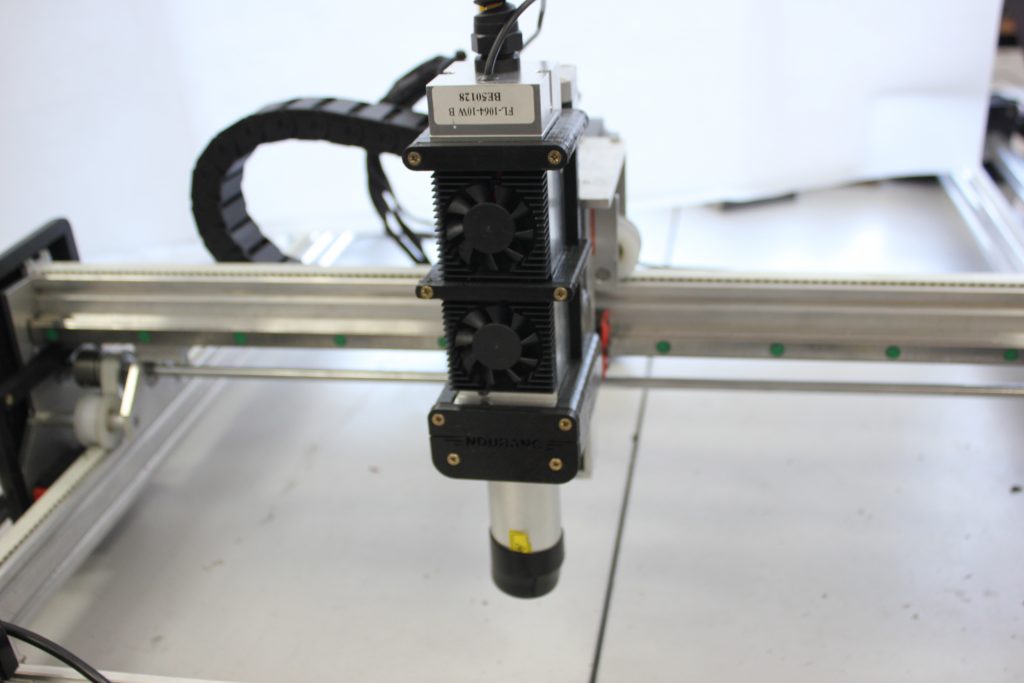 An Endurance 10 watt DPSSL is compatible with all CNC frames. Can be installed on many 3D printers.
Ultra-fast and ultra-accurate laser engraving & marking.
10 watt DPSS laser for your business. PCB laser cutting.
PCB laser cutting with a 10 watt DPSS laser - live video
Silver engraving! An ultimate solution for jewelry.
Color engraving (etching) on the sapphire glass
0.5 mm (1/50'') sapphire glass laser cutting 
Laser heart shape laser cut
5 mm (1/5'') window glass (BK7) accurate laser cutting
Clean and accurate edge after the laser cutting
A thin (1.8mm) laser glass cutting live video guide
Dark wood laser cutting
Lighter laser marking
Color titanium engraving ("tint" colors)
A DIY PCB. Make your own board with the laser.
In-depth metal engraving
Photo laser engraving. Engraving on metal - a live video demo.
Engrave and enjoy it! Engraving on anodized and painted aluminum.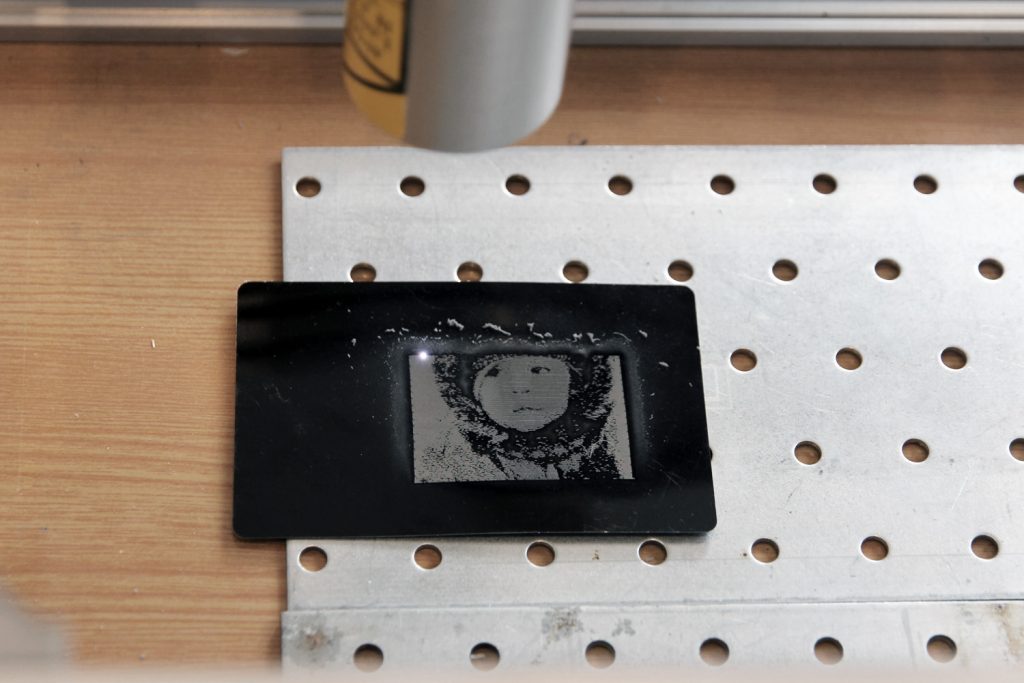 Engraving on stainless steel. No engraving paste is needed!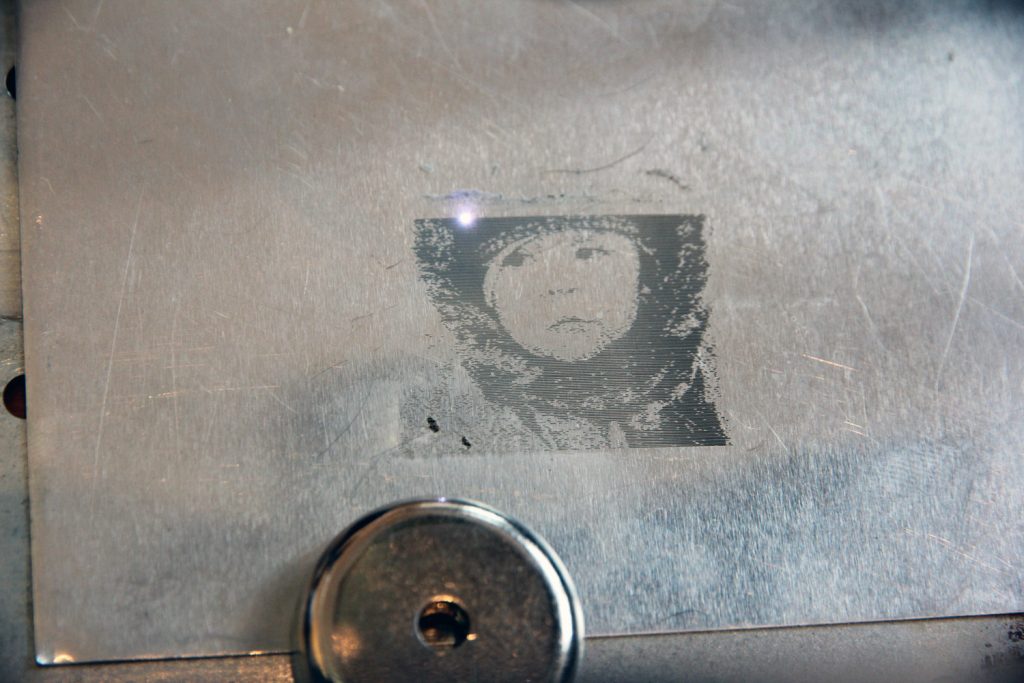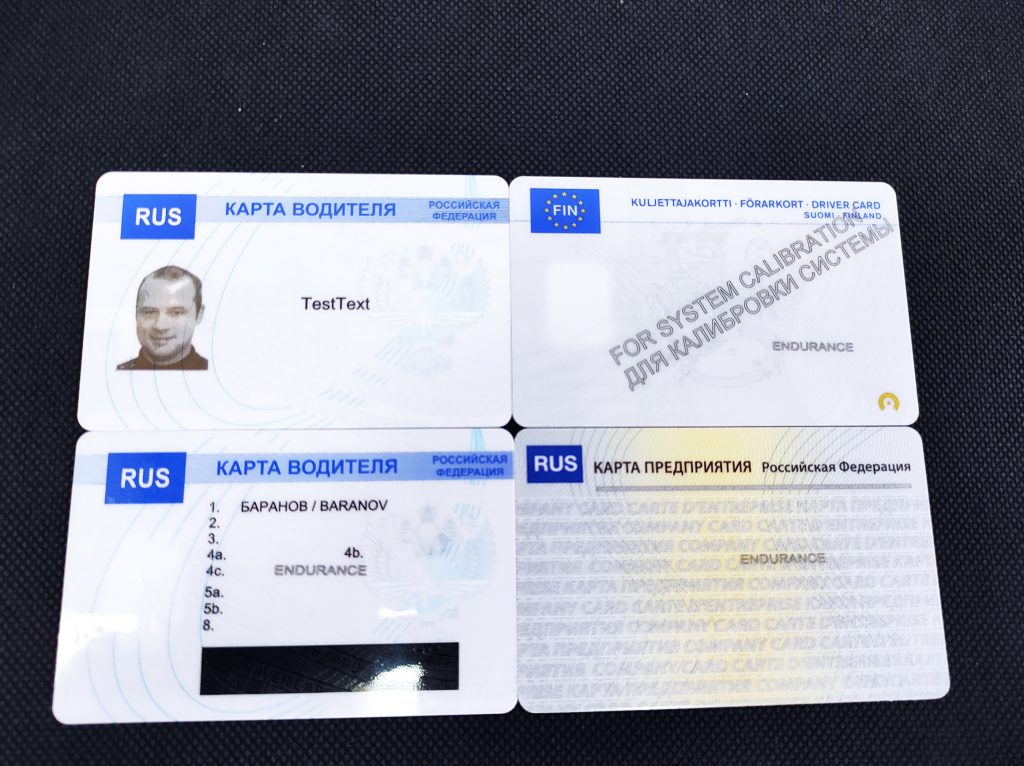 The Endurance 10 watt DPSS demo video
The 10 watt DPSS laser is installed on an Endurance custom engraving frame. Compatible with Eleksmaker / Neje, Ortur, Atomstack. Sainsmart and other GRBL boards.
Easy wiring with EggBot, GoodEnoughCNC, MPCNC, OpenBuilds OX CNC Machine, Maslow, MillRight CNC, Next 3D, Ooznest OX, Scan2CAD and CNC, Shapeoko, WhittleCNC, X-Carve.
Mirror laser cutting and engraving on a dark glass.
Key benefits of an Endurance DPSS laser module.
Ability to install on almost any 3D printer and any CNC machine or XY Plotter.
High peak power enables accurate and deep engraving.
High laser engraving precision (min laser beam spot is 20 um (microns)).
High reliability of the laser module. 10 000 hours guaranteed operational time.
An advanced and universal and compatible mounting bracket
Our customer made and shared
All DPSS lasers pass individual tests before the shipment.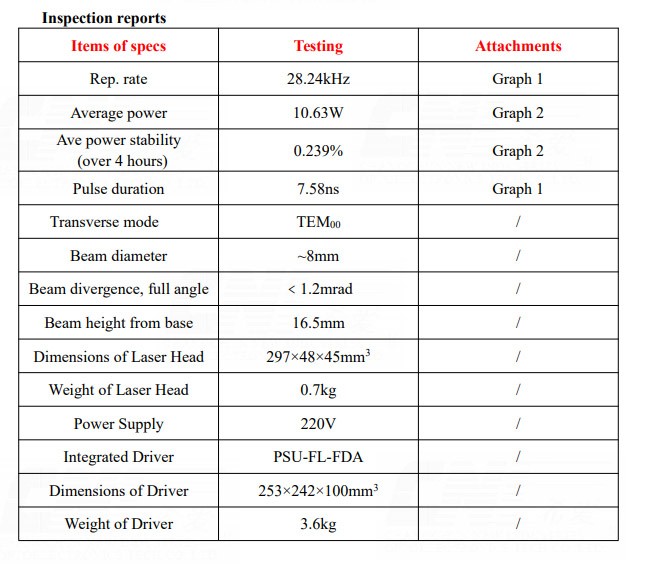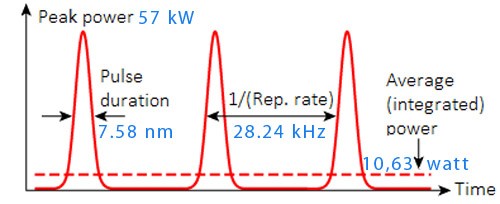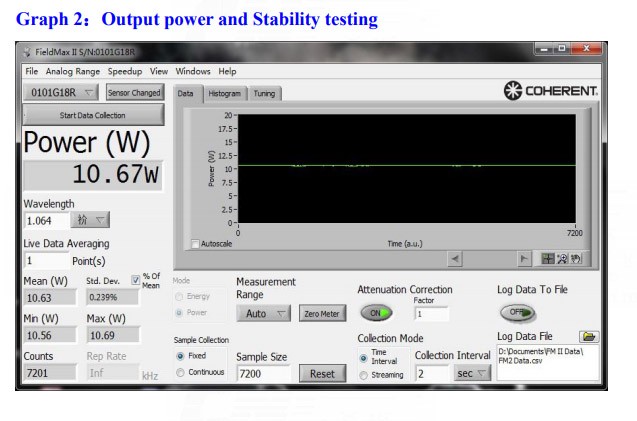 Application of an Endurance 10 watt Nd:YAG 1064 nm impulse infrared laser unit.
Metal cutting: 0.2-0.3 mm easy cutting. 0.3-0.5 mm requires a few passes.
Metal engraving: Most of the metal material (Gold, Silver, Yellow, Red copper, aluminum, iron, mirror stainless steel, etc);
Most of the Plastics (PC, PVC, PE, HDPE, ABS, PPR, PET, HIPS, PS, PP, PPO, PA, POM, PMMA, AS, etc), plastic film, print, and package.


Endurance metal cutting tests

You can cut all thin metals!
Hardware compatibility
Compatible with all CNC frames / XY plotters and mostly all 3D printers that have enough space to hook the laser beam emitter.


Our lasers are fully compatible with popular 3D printers and CNC machines: CR-10, Ender 2, Ender 3, Ender 4, Ender 5, MPCNC, X-Carve, Shark, Stepcraft, Prusa i3, Shapeoko 3, Lutzbot, Acro, Anet A8, Flashforge, Anycubic i3, Eleksmaker, Ortur, Neje, Sainsmart, Atomstack, Wanhao, Tevo, Tronxy, ADIMLab, Robo 3D and many others.
Software compatibility
Our DPSS laser module can be operated from any software you run to control your 3D printer / CNC machine / XY plotter.
We recommend: an Endurance free plugin to create g-code
Compatible software: T2Laser / Lightburn.
How to control the DPSSL?
via PWM (5V) TTL wires.
Can be operated via analog input (can be offered upon requests)
The frequency of the PWM controller (TTL signal) is 25KHz.
Tint colors. "Yeti" colors. 
You may do color engraving with Endurance 10 watt DPSS laser.
There are a few key parameters that you need to take care of:
Focusing
Power
Speed
Getting tint colors (yeti) a live video 
More laser engraving examples (anodized aluminum, brass, steel, stainless steel, copper):
Accurate and effective thin metal cutting
5.5 mm black wood laser cutting with short focal F=30 m laser lens
Extra abilities of an Endurance 10 watt Nd:YAG laser: rust removal!

"Unprinting" abilities. Removing toner ink from ceramics. 
Drawing and sizes of an Endurance 10 watt DPSS laser 1064 nm infrared Nd:YAG module / attachment / head / add-on / unit.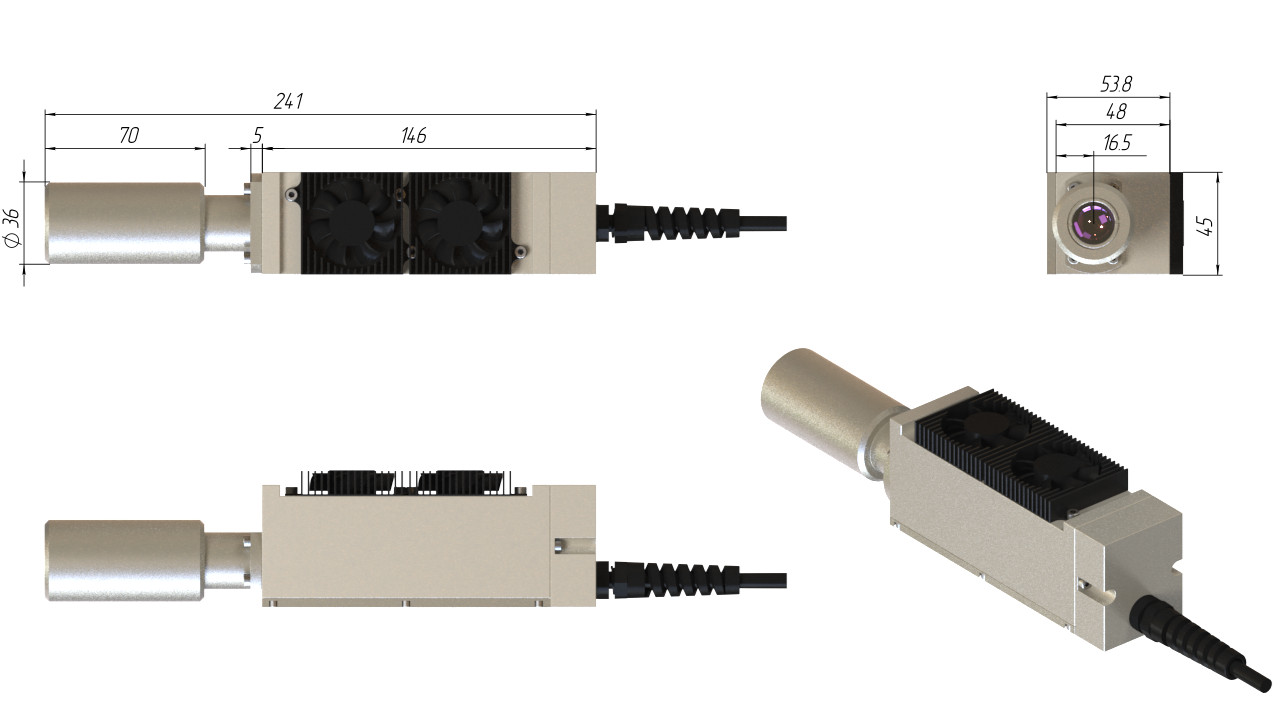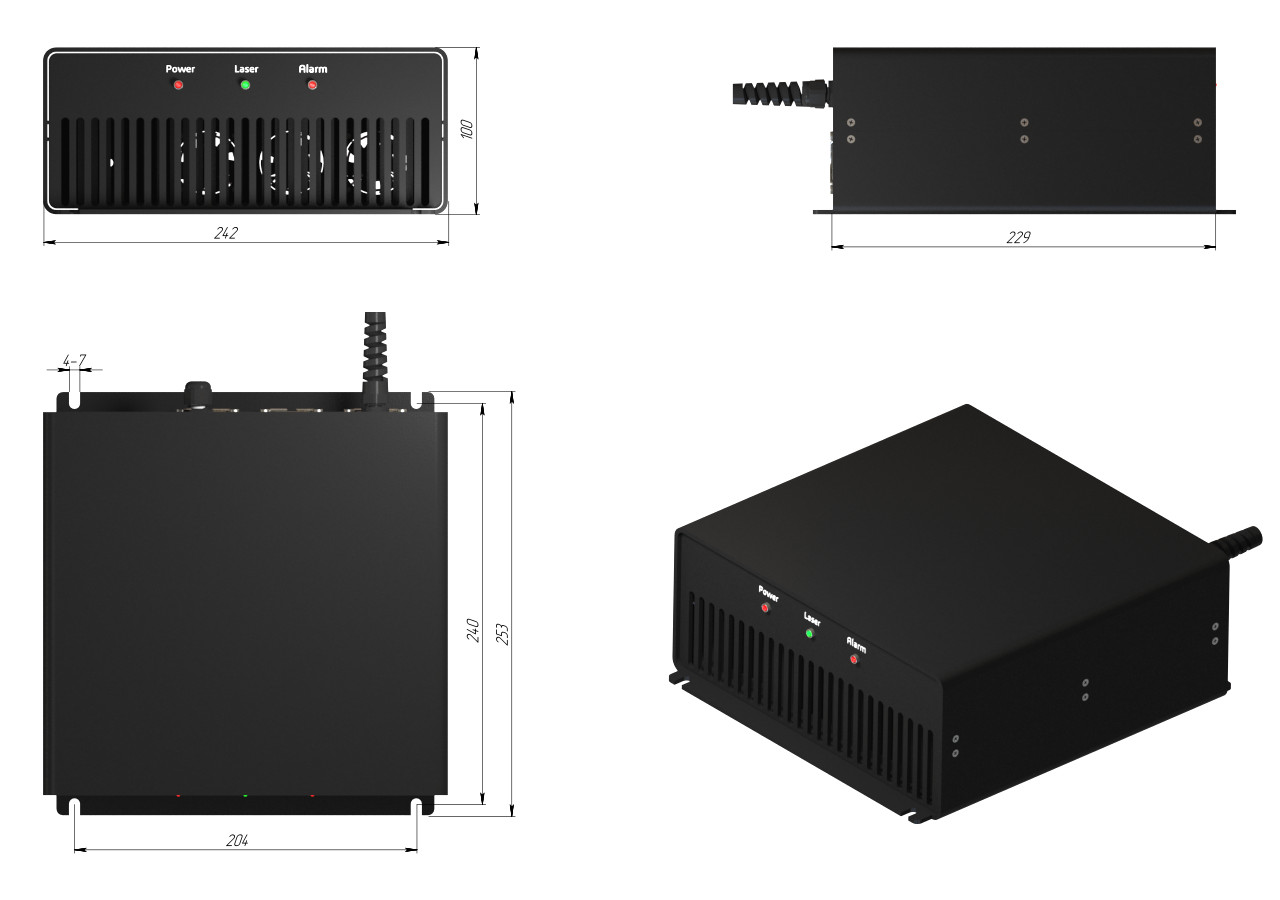 Laser controller box size
10W — 250x205x85 mm. Weight:3.52 kg

Laser emitter head without optics
146x45x52 mm. Weight: 0.59 kg

Laser emitter head with optics
146 + (55 / 110 / 160 / 215) x45x52 mm.
How to install (wiring + mounting) the laser on 3D printer (Anet A8 example)
Get all you need in the package to get started.

DPSS laser module (1064 nm) with 10 watt optical power.
AC/DC 12V 30A (PSU).
Protective goggles for 1064 nm wavelength.