Endurance offers a complete laser kit based on FAP 800 Coherent 808 nm laser module.
Endurance uses FAP 800 infrared (808 nm) Coherent laser modules with different laser output (15/25/40/50 watt) converting them into powerful industrial laser attachments that are compatible with all CNC/ plotters and most 3D printers.
Getting started with a module.
Improvements in the FAP 800 Coherent laser:
Laser control box for FAP 800 Coherent. We added:
An AC/DC 2V 30A power supply (PSU).
A driver controlling the laser with PWM signal (3.3-12V).
our own TEC controller system that allows keeping the temperature around 15C.
A dynamic PWM module that allows changing laser power with a potentiometer.
Voltmeter + ammeter that allows checking the laser power.


TEC cooling system
We use a 12V 5A x 2 TEC cooling systems that allow keeping the laser module at an efficient temperature ~ 15C and added our own 50x50x100 aluminum heatsink.


Optical system
Endurance FAP 800 Coherent modules are equipped with a G7 laser lens installed in the SMA905 connector.
Technical specs of an Endurance FAP 800 laser module
Laser type: FAP
Power: 25 W
Consumption: 1.83V, 30А
Laser operating temperature: -20 – 30°C
Cooling: 2 TEC-12706
Laser control: PWM 3.3-12V or control signal 3.5-24V with manual power control
Focusing lens: G7
Focus range from the lens housing: 8-9 mm
Wire length from the control box to the laser head: 1.1 m (~3.6′)
Input voltage: 220-240V (AC)
Control box size: 260x220x96 mm
Laser beam focusing
Focal range: 8-9 mm
Focal depth: 1-2 mm
Laser beam spot: 200 uM (0.2 mm)
Metal engraving with FAP 800 laser module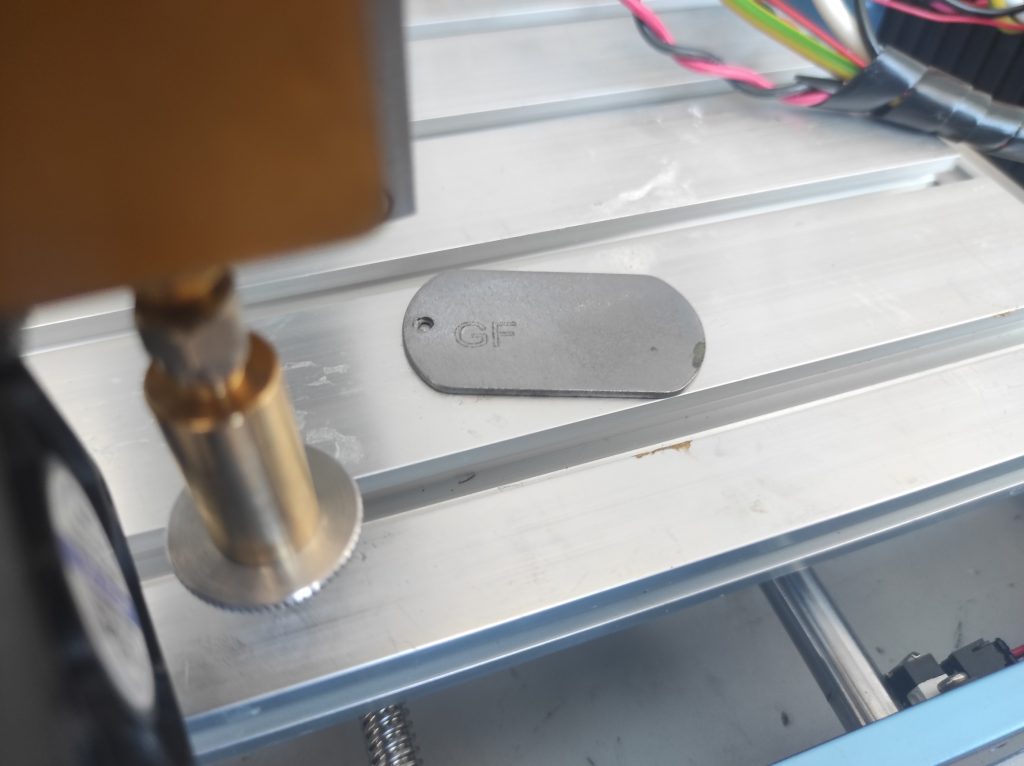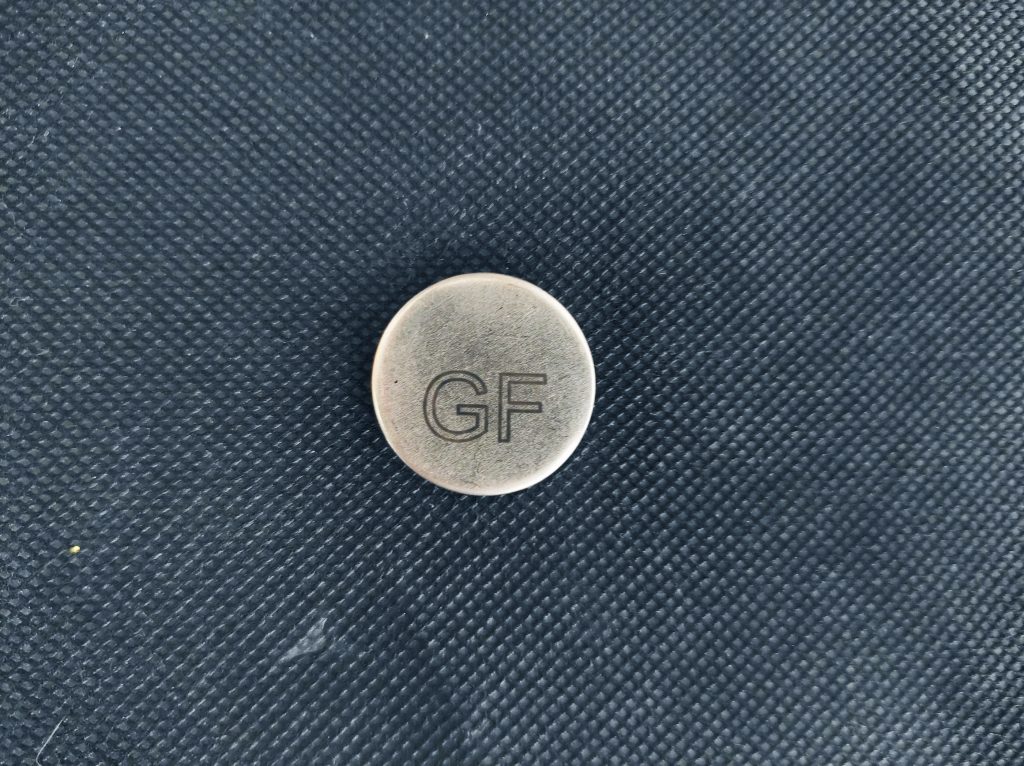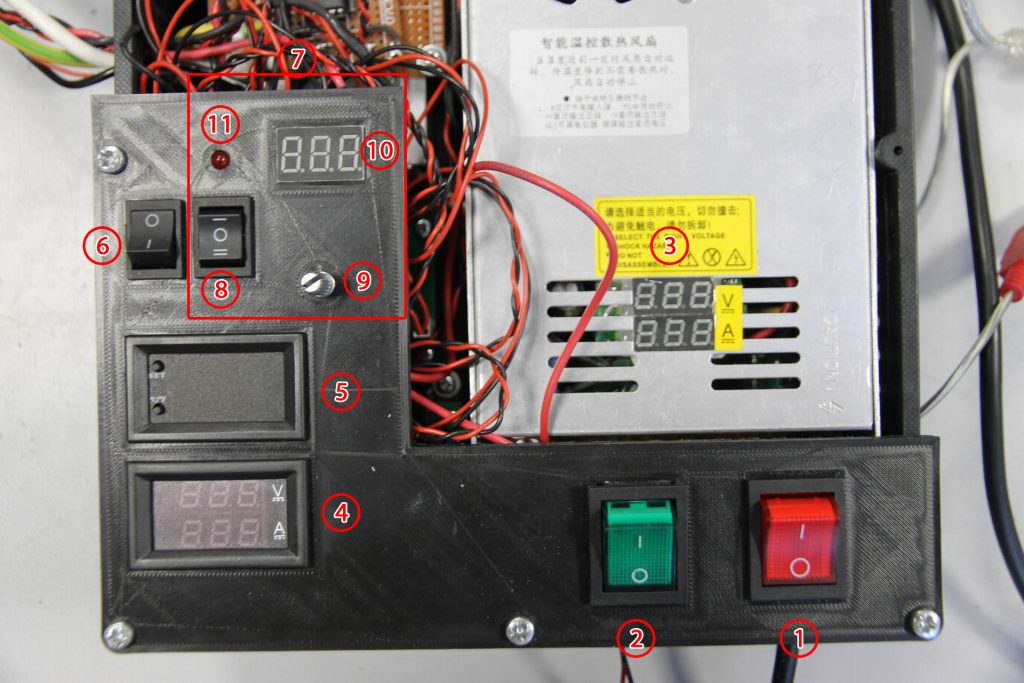 On the control and indication elements on the cover from the FAP and how to call it all:
1 – General food. I guess "Power (ON / OFF)"
2 – Laser power supply and Peltier. I think something like "Laser & TEC Power (ON / OFF)"
3 – Volts/amperes on the laser. I guess "Laser Input"
4 – Volts/amperes per Peltier. I guess "TEC Input"
5 – Thermal relay
Current temperature. I guess "Current Temperature"
Set temperature. I guess "Set Temperature"
6 – Working with PWM
Mode "0" – work from PWM directly from the machine
Mode "1" – work from PWM through the regulator.
7 – Regulator block. I don't know if it is necessary to separate it and somehow sign it separately.
8 – Regulator modes.
Mode "0" – The regulator is off. Here it is clear "OFF".
Mode "1" – The laser is always on. The power is set by the regulator.
Mode "2" – Through the PWM wires from the machine, on which there is no PWM, a voltage of 3.5-24V is supplied, through which the laser is turned on. The power is set by the regulator.
9 – The handle of the regulator. I don't know if I need to sign it.
10 – Power indicator.
11 – LED that turns on when voltage is supplied from the machine through the PWM wires. Works only in mode "2"
Laser engraving examples
Birch bark
Laminate
Leather
MDF
Painted aluminum
Soft plywood
Dependence of laser power on voltage and current
| | | |
| --- | --- | --- |
| Voltage, V | Current, A | Optical laser power, W |
| 1,677 | 11,2 | 0,3 |
| 1,712 | 20 | 10,5 |
| 1,726 | 25,3 | 16,1 |
| 1,738 | 30,6 | 21,4 |
| 1,746 | 35 | 26 |
| 1,755 | 40,4 | 31,1 |
| 1,761 | 45 | 35,3 |
Voltage, V
Current, A

| | | |
| --- | --- | --- |
| Voltage, V | Current, A | Optical laser power, W |
| 1,677 | 11,2 | 0,3 |
| 1,712 | 20 | 10,5 |
| 1,726 | 25,3 | 16,1 |
| 1,738 | 30,6 | 21,4 |
| 1,746 | 35 | 26 |
| 1,755 | 40,4 | 31,1 |
| 1,761 | 45 | 35,3 |

1,677
11,2
0,3
1,712
20
10,5
1,726
25,3
16,1
1,738
30,6
21,4
1,746
35
26
1,755
40,4
31,1
1,761
45
35,3